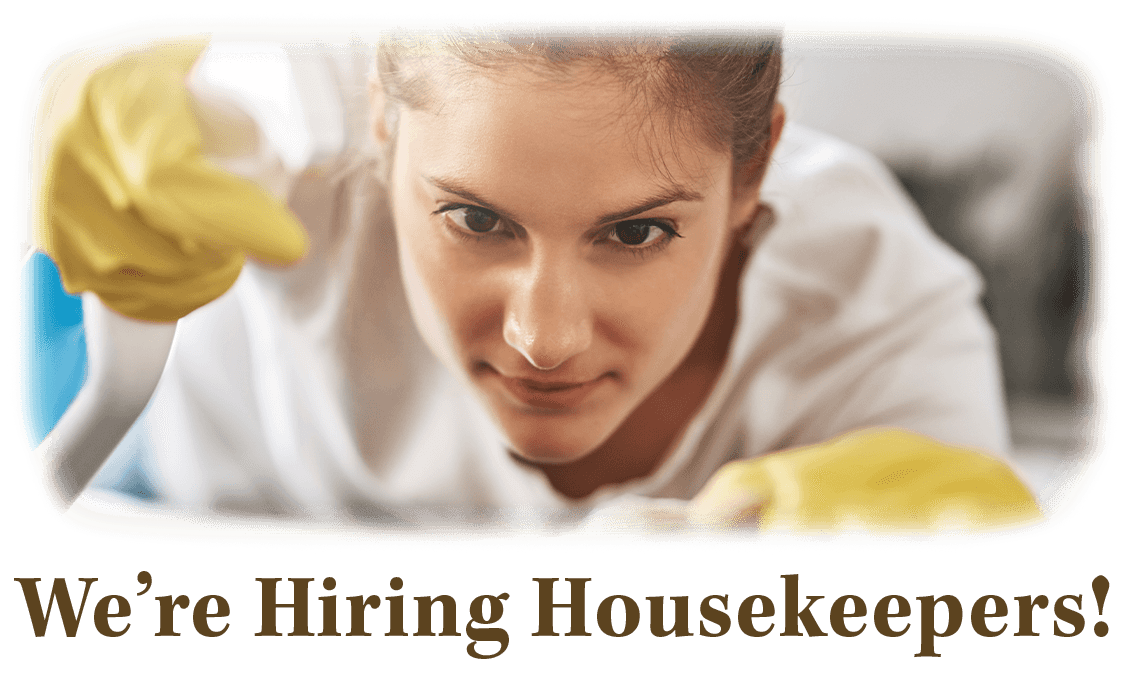 Here is my contact information. I hope to hear from you.
Performs housekeeping and cleaning activities within well-established guidelines. Will maintain a safe and sanitary environment for all residents, families, and employees.
Maintains daily, according to protocol, all floor surfaces, including, but not limited to: residents' rooms, utility areas, closets, offices, lounges, lobbies, entrances, halls, common areas, and stairways.
Disinfects and deodorizes all resident rooms, halls, and common areas.
Cleans all bathrooms, which includes restocking toilet paper, paper towels, and hand soap.
Cleans and polishes glass panels, doors, and partitions.
Straightens and rearranges furniture, waters flowers, empties and washes waste baskets, and cleans ash trays.
Conducts monthly, quarterly, and yearly special cleaning tasks as assigned by supervisor.
Attends required in-service training and meetings.
Other tasks as assigned within scope of practice.
High school diploma preferred, but not required. Ability to follow written and oral instructions is necessary. Must be pleasant and respectful toward residents and families. Must be able to work as a team with all other employees. Position is part-time; working approx 3 or4 days per week (includes every other weekend).
2021-03-29