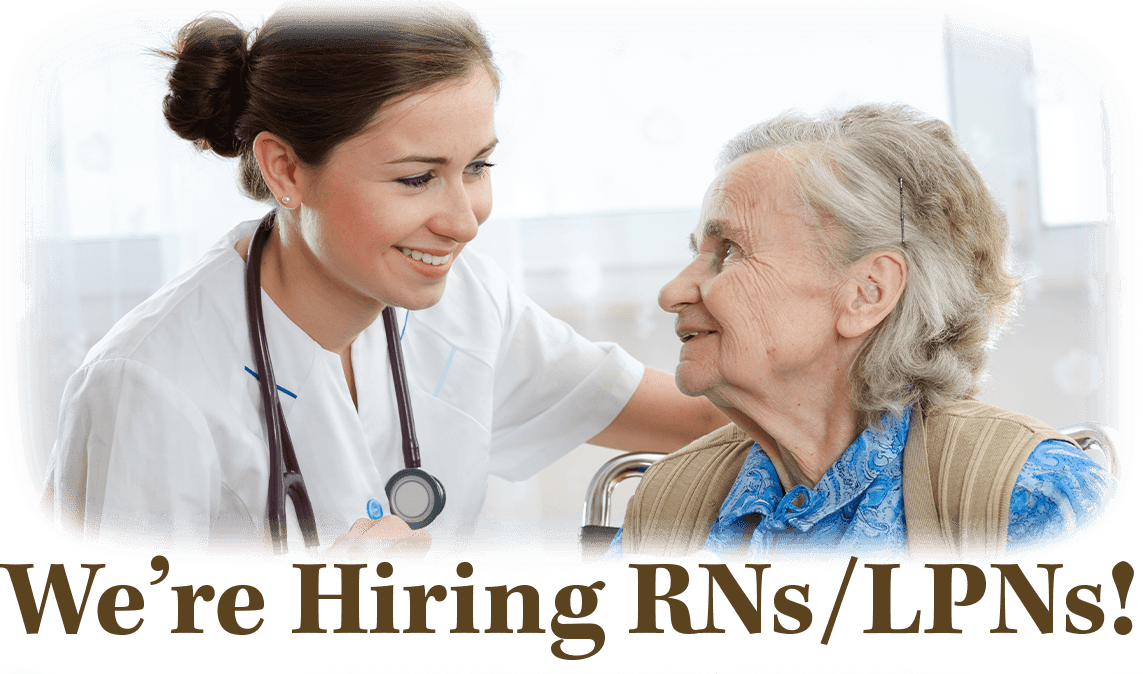 Here is my contact information. I hope to hear from you.
Park Village Health Care Center/Assisted Living
Job Title: RN Staff Nurse, LPN Staff Nurse (various shifts). Park Village does offer shift differential wages.
Department: Nursing
Reports to: Charge Nurse, Dir. of Nursing, Management Staff
General Job Summary:
Performs skilled nursing tasks, including assessments, interventions, and evaluations. Promotes teamwork among all nursing staff. Acts as a resident and family advocate.
Scope of Job Tasks:
Performs delegated nursing tasks within the scope of his/her license. These duties may include, but are not limited to: medication administration, treatments, assessments, obtaining vital signs, IV initiation or monitoring, and assisting residents with activities of daily living as needed. Responsible for supervising STNA's and delegating tasks accordingly. Reports pertinent resident information to the charge nurse for the end-of-shift report.
Reports adverse findings related to aforementioned tasks to Charge Nurse, DON, and/or physician in a timely manner. Collaborates with the Charge Nurse and STNA's to promote a positive work environment. Recognizes that all duties are to be shared by the staff until complete, including, but not limited to: AM/HS care, bathing, toileting, answering call lights promptly, oral hygiene, and feeding.
Contributes observations and information to STNA evaluations.
Communicates with residents, families, community agencies, physicians, nursing managers, Administration, and consultants to support accuracy and quality in the delivery of resident care and the meeting of resident and family needs. Coordinates delivery of care and evaluates on an on-going basis to ensure effectiveness and efficiency.
Interacts with families using therapeutic communication to promote family trust, healing, and effective care planning.
JOB SPECIFICATIONS
Requirements:
Must have graduated from an accredited school of nursing. Must have current Ohio RN or LPN license. Must have good written and oral communication skills. Must be able to communicate as a leader and promote cohesiveness among all employees. Must accept delegated responsibility to evaluate, plan, and coordinate nursing care rendered to residents.
Work Experience:
Prior Nursing experience preferred, but not required.
Physical Demands:
Good physical and mental health. Must be able to sit or stand for extended periods of time. Must be able to perform duties in a fast-paced, sometimes stressful environment. Must have finger and hand dexterity to handle and manipulate equipment and medications. Must have visual and aural acuity to perform nursing assessment.
2021-03-29